Christian mission service, a charitable organization, has been caring for orphan and destitute children for the past 49 years. It has 74 institutions for the care of children, young people and senior citizens, mostly located in rural areas.Presently for 6,000 and approximately 38,000 have passed through the gates of CMS.
The children are normally admitted to the Homes between the ages of five and ten. They are usually brought by a relative, parent or guardian, and sometimes by the police or a pastor. Admission to the CMS Homes is without reference to caste, creed, or religion. The only criteria are that they should be orphans or semi-orphans and destitute. A substantial section of the children of CMS Homes are from backward rural areas and from neglected refugee and tribal sections. In many cases children admitted to these homes are those, who could not get placements in institutions elsewhere.
After admission, the Mission attempts to put the children under foster care through the Indian Fostership Scheme and through its offices in Germany and Switzerland.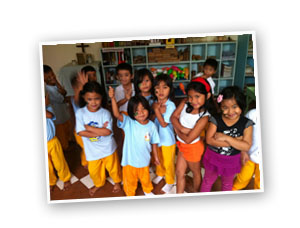 The spiritual growth and development of the children is taken care of through having regular morning and evening devotions in the Homes led by the house parents, attendance at Sunday services both in the Homes and at local churches, Sunday schools and VBS classes. Many of the children have moving testimonies of having experienced the love of God in their lives through the care and love they receive in the Homes.
It would not be possible to run these institutions without the 680 dedicated, selfless and committed staff (some of whom were looked after, and trained by the Mission), who are working in it. CMS is also an expression of the willingness of groups of Christians from India, Germany and Switzerland and other countries to share the burden of the poor in countries like India. Above all we give thanks and praise to our Lord for calling us to serve Him through His children and for enabling us to grow and develop to meet their needs.